Science Exchange employees all have a common goal – to improve the way science is done. But, we don't all have the same scientific backgrounds. Some of us are biologists, some are computer scientists, and there's even one geologist (me). In an effort to learn about the many experiments performed through Science Exchange, we have begun bi-weekly science fairs.
Our first science fair featured Customer Experience Manager Conria leading hands-on DNA extraction from SciEx employees!
All you need is gatorade, detergent, alcohol, and some test tubes (directions here) – it's the perfect rainy day activity. 
Check out behind the scenes from Science Exchange's first science fair in the pics below!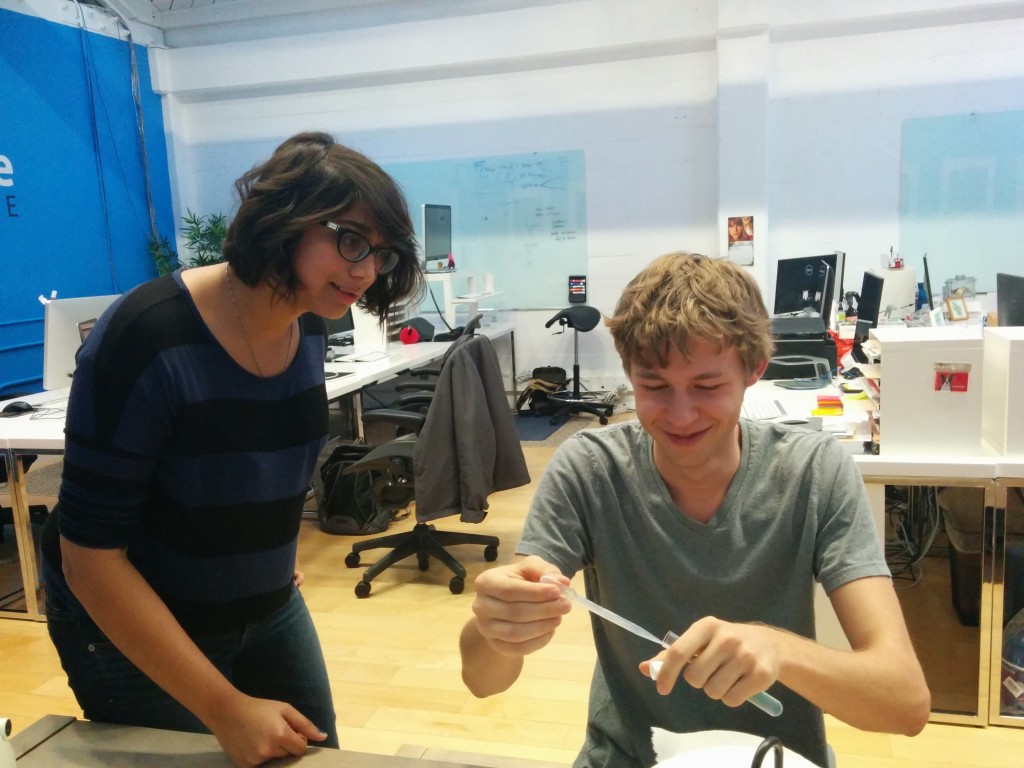 Have any ideas for more Science Exchange experiments? Let us know in the comments below!