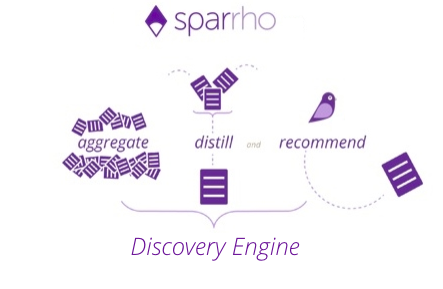 When I was in grad school, I was expected to track and know every new piece of research that related to Indian Monsoons. However, no one told me how to do that. I didn't have the years of experience and I definitely didn't have the time to sort through the endless new articles coming out on a regular basis. There is now a website called Sparrho that simplifies the overwhelming process of tracking scientific articles.
Sparrho compiles scientific sources to one place and brings the latest and most relevant scientific news (including papers, grants, and patents) to users. Most importantly, Sparrho learns. As you continue to use Sparrho, it will learn your preferences and needs so that you can spend more time reading relevant articles, rather than digging for them.
In addition to the machine-learning that Sparrho uses to understand user preferences, Sparrho takes advantage of human intelligence to improve curation by recommending relevant research based on similar users. "We're allowing intelligent curators, humans, to join the scattered dots," said Sparrho's founder, Vivan Chan.
At Science Exchange, our goal is to improve the quality and efficiency of scientific research. Sparrho can help you stay on top of all the research in your field in the quickest way possible. I hope you find it as useful as we do!